Any23 v0.3.0 Released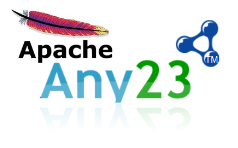 Dear All,
we're pleased to announce the Any23 0.3.0 release.
Please keep in mind this is a beta, so everybody using Any23 in a development
session is invited to migrate to this latest version and report in our issue tracker [1]
any eventual bug.
As usual we have a live demo running at [2], please feel free to try it.
We're planning the Milestone 0.4, so if you are waiting for the fix of a
particular issue please verify that it is open, and eventually add a comment to ask more priority.
To end, below you'll find an extract of the 0.3.0 release note [3]:
Added detection and enrichment of nested microformats. [Issue #61]
Added detection and support of N-Quads as input and output format. [Issue #7]
General Improvements in RDFa extraction. [Issue #12, Issue #14]
Added support of Turtle embedded in HTML script tag. [Issue #62]
Improvement in encoding support. [Issue #43]
Improvement in Core API. [Issue #27]
Improved support for Species Microformat. [Issue #63]
Thanks for supporting our work.
The Any23 Developers Team
[1] http://code.google.com/p/any23/issues/list
[2] http://any23.org/
[3] http://any23.googlecode.com/svn/trunk/any23-core/RELEASE-NOTES.txt
About this blog
In this blog you'll find announcements related to Sindice project, as well as news about Semantic Web topics or technical issues strictly related to the search engine.